Want to grow your business and support Monster Mountain in the process?
Do you have a business that is related to the motocross, hare scramble, flat track, or vintage racing industry? Do your customers come from any or all of those disciplines?  We have an incredibly strong internet presence, especially when it comes to social media. Let's work together to make your business stronger and keep Monster Mountain moving forward. Advertise with us and thousands of riders and their families will be exposed to your message!
The Monster Mountain MX facility and our national caliber main outdoor track are among the best, not just in the South, but in the United States and Canada as well. We have riders from all over the US, who follow us on Twitter and Facebook and come practice at Monster Mountain every chance they get.
---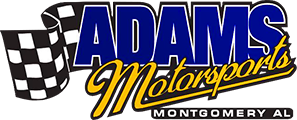 Adams Motorsports
Adams Motorsports have been huge supporters of the local motocross community and Monster Mountain! If you're in the market for a new Kawasaki, Suzuki or Polaris, stop by and see Brent or any of the great sales people at Adams!
They are located conveniently at:
528 North Eastern Blvd
Montgomery, AL 36117
Get Directions
You can give them a call at 334-271-5500.
Click here to visit Adams Motorsports website! Or you can click here to visit them on Facebook!
Needs parts and accessories? Chuck and Debbie in the parts department have several decades of experience between them in helping customers find just the right part. What about service? Adams has some of the best technicians in the industry! Stop by and let them help you with all your maintenance needs!
---

EVS Sports – Your home for moto safety!
Over the last quarter of a century EVS Sports has become the leader in innovation and advanced technology, developing head to toe products for the majority of today's extreme sports athletes. What started out as one knee brace has evolved into an extensive line of knees braces, neck supports, helmets, chest/back protection and a long list of protective gear products to keep any athlete safe when doing what they love.
---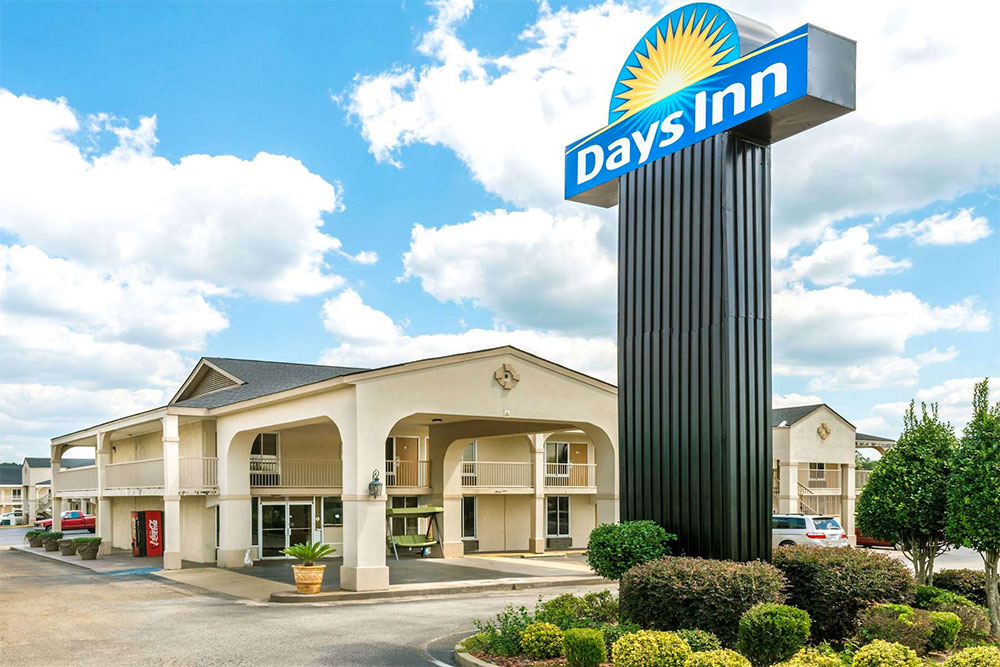 Days Inn-Shorter
Days Inn-Shorter
450 S Main Street
Shorter, AL 36075
(334) 727-6034
Many, if not most, Monster Mountain riders stay at the Days Inn – Shorter at Exit 22 off of I-85 in Shorter, Alabama. Why? Because the Manager, "Big Al" is a huge supporter of Monster Mountain, believes in what we're doing, and treats our riders with the care and respect they deserve! We've been sending riders to AL and the Days Inn crew for over two years! Ask for the Monster Mountain discount when you book your room!
---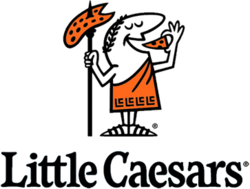 Little Caesars
Hungry after a hard day of riding? Want some hot and ready pizza? Little Caesars is a proud sponsor of Monster Mountain!
Call ahead and they can have hot-n-ready pepperoni, three-meat or supreme pizzas ready when you arrive.
Haven't tried their deep dish? Or their wings? You're in for a treat and they're just minutes from the track!
---
Montgomery Honda Yamaha
Visit our friends at Montgomery Honda Yamaha for bikes, ATVs, UTVs, Personal Watercraft, and parts and accessories! www.montgomeryhondayamaha.com
You can also visit Montgomery Honda Yamaha on Facebook!
535 North Eastern Blvd
Montgomery, AL 36109
Get Directions
Main number: (334) 272-6600
For new bike sales, ATVs, or UTVs, contact David Huneycutt or RC Foreman.
For Personal Watercraft, contact John.
Needs parts, contact "ET" in the parts department.
How about maintenance, does your YZF or CRF need a new top end? Call James Morrison in Service at (334) 272-6602!
Gotta have the latest Shoei helmet or Fox gear? Call our accessories department at (334) 272-6603
---
MotoSport
MotoSport continues to lead the powersports industry in selection, quality, expertise and customer service. We dont call ourselves "The Guys That Ride" because its a catchy slogan. When you call for help or advice youll actually talk to someone who owns, rides and wrenches on a dirt bike, street bike, ATV or side-by-side. You wont find a more knowledgeable staff of Gearheads or a more devoted customer base because those who rely on us for their parts and gear know that with MotoSport, the loyalty is mutual. Our competitive pricing and wide selection of products means you can grab everything from that impossible-to-find OEM bolt to the latest and greatest motorcycle helmet and have it all on your doorstep in days. Were passionate about what we sell because what we sell is fun.