Want to grow your business and support Monster Mountain in the process?
Do you have a business that is related to the motocross, hare scramble, flat track, or vintage racing industry? Do your customers come from any or all of those disciplines?  We have an incredibly strong internet presence, especially when it comes to social media. Let's work together to make your business stronger and keep Monster Mountain moving forward. Advertise with us and thousands of riders and their families will be exposed to your message!
The Monster Mountain MX facility and our national caliber main outdoor track are among the best, not just in the South, but in the United States and Canada as well. We have riders from all over the US, who follow us on Twitter and Facebook and come practice at Monster Mountain every chance they get.
---
Powersports of Montgomery
They are located conveniently at:
535 N. Eastern Blvd.
Montgomery, AL 36117
---
Tallassee True Value
They are located conveniently at:
1400 Gilmer Ave
Tallassee, AL 36078-2322
---
BACKYARD DESIGN
8520 Oliver Clark Rd.
Irvington, Alabama 36544
Get Directions
Today the company has 2 locations, one in Heusenstamm, Germany and our American headquarter in Mobile, Alabama.
Although both of their focus today is not only on racing but rather riding for fun, the attitude of the two has not changed. The goal is to be the coolest and toughest graphics available whether purchased by serious racers or recreational riders.
True to the motto: From riders, for riders
---
EVS Sports
EVS designed, developed and produced the industry's first off-the-shelf motocross centric knee brace back in 1985. Over the last three decades, EVS has continued to innovate and lead knee brace technology. We are the industry leader in providing the widest range of knee brace designs for every rider in every riding situation.
---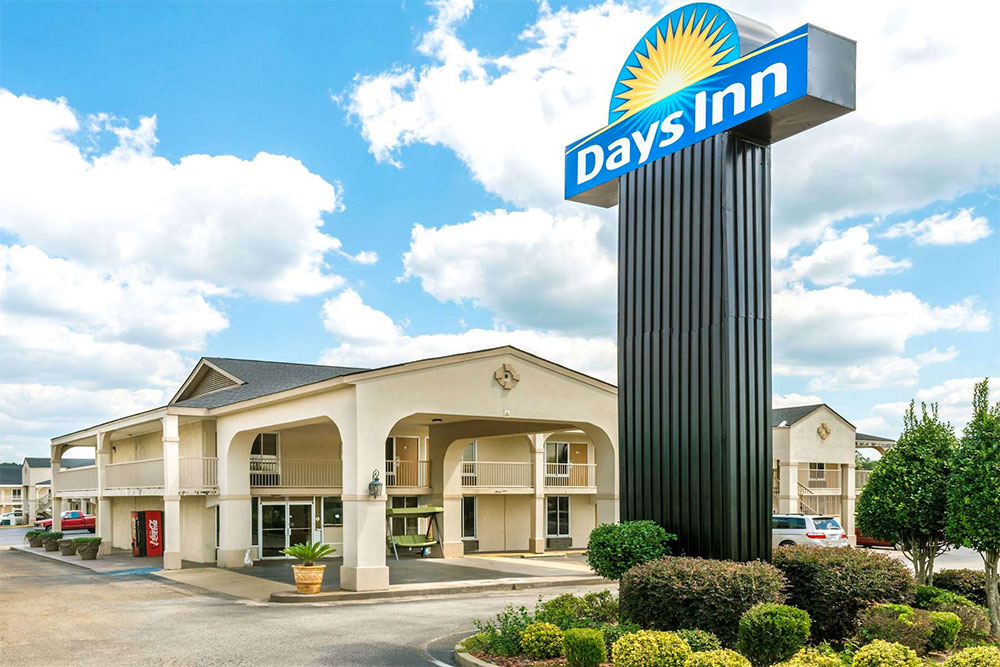 Days Inn-Shorter
Days Inn-Shorter
450 S Main Street
Shorter, AL 36075
Many, if not most, Monster Mountain riders stay at the Days Inn – Shorter at Exit 22 off of I-85 in Shorter, Alabama. Why? Because the Manager, "Big Al" is a huge supporter of Monster Mountain, believes in what we're doing, and treats our riders with the care and respect they deserve! We've been sending riders to AL and the Days Inn crew for over two years! Ask for the Monster Mountain discount when you book your room!
---
Rockauto.com
A special thanks to sponsor RockAuto.com for providing wristbands for the event. Order auto parts online from RockAuto.com 24 hours a day, 7 days a week and have them conveniently delivered to your door. RockAuto.com has everything from maintenance parts like filters and brake pads to complete transmissions and engines. RockAuto.com even has traditionally dealer-only parts like bumpers, engine computers and OEM wheels; all at reliably low prices. Visit www.RockAuto.com and find all the parts your car or truck will ever need!
---